The 7. International Cargo Bike Race Berlin took place at the Velo Berlin Bike Fair last weekend. The race has become one of the biggest ones: more than 70 competitors raced in 8 different classes. And what should we say: it was a blast!
There can be almost no nicer scenery for a cargo bike race than an airfield. On the historic ground, where 70 years ago the famous canybombers provided West-Berlin with the "Luftbrücke" we also have to load and unload cargo fast, but different.
After last years ICBF in Berlin, the airfield has convinced as a race track: its fast, wide and according to other tracks pretty looooong. 3 laps with a total length of 1.7 km had to be completed. First lap empty, then grab your cargo, one lap with cargo, unload and the last lap empty again. Good tactics, endurance and clever loading were crucial here.
In addition to the race, its always nice to meet the great cargo bike family from all over the world, see new bikes, meet old and new friends and celebrate the spirit of cargo bikes. Maybe we are not yet an Olympic sport, but a awesome one in any case!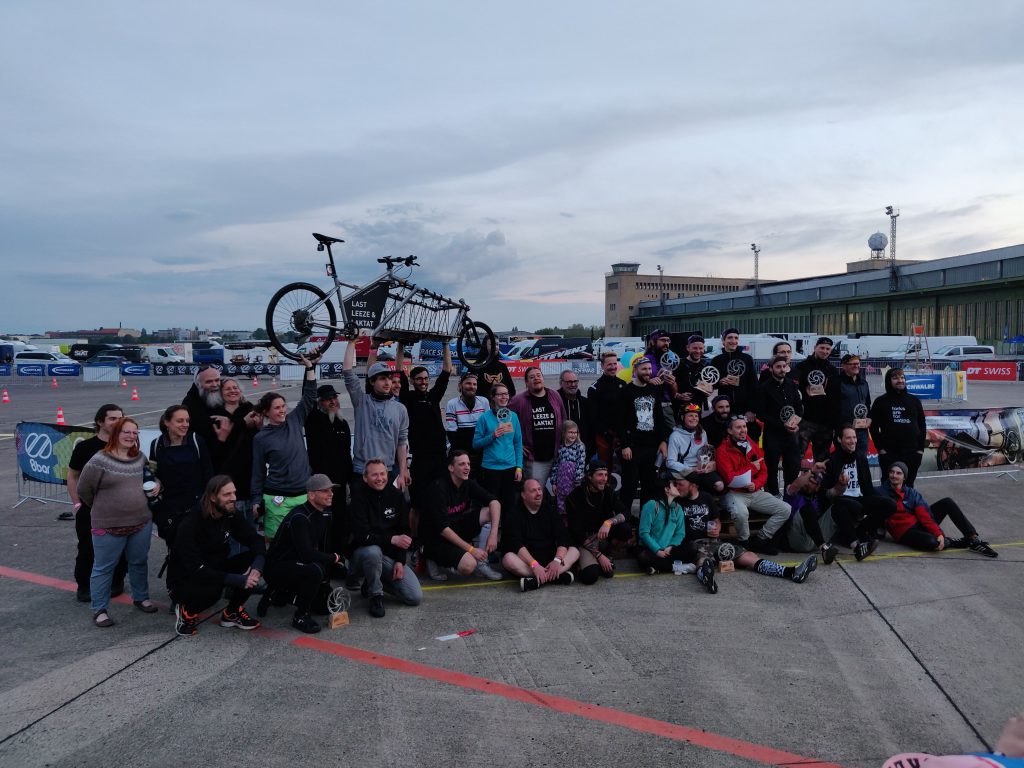 Thanks to everyone made this happen! Especially our sponsors and partners and big hands for Stefan and his Cargo Bike Fans Berlin Crew! You guys are fantastic. It's always a pleasure to ride with you!
Results:
Kirsten Haberer
Sandra Thiel
Sophie Lattke
Jens Kürsten
Stefan Franke
Nils Holub
Kirsten Habrer
Sandra Thiel
Simon Chrobak
Lars Funk
Lamar Timis
1. Rasmus Dahl Jensen
2. Sebastian Falkenberg
3. Antonia Bartning
1. Christoph Mießl
2. Tim Bisinger
3. Thomas Abel
1. Torben Skov Anderson
1. Fahrwerk Courier Kollektiv (Berlin)
2. Cargobike Nation (Berlin/Rostock)
3. LastLeezeLaktat (Münster/Wuppertal)
More Pics
by Madame Cargo