Last Weekend the VELOBerlin was set at the former Airfield Tempelhoferfeld in Berlin. On sunday the cargobikers took over the racetrack for the 4. international Cargo Bike Race Berlin 2018 Spring Edition. Over 100 competitors wanted to race in the different classes. Definite Highlight: the yodeling girls as a "soundbike" – great performance! Of course, too exiting were the biggest class: mens musclepowered singletrack cargobikes!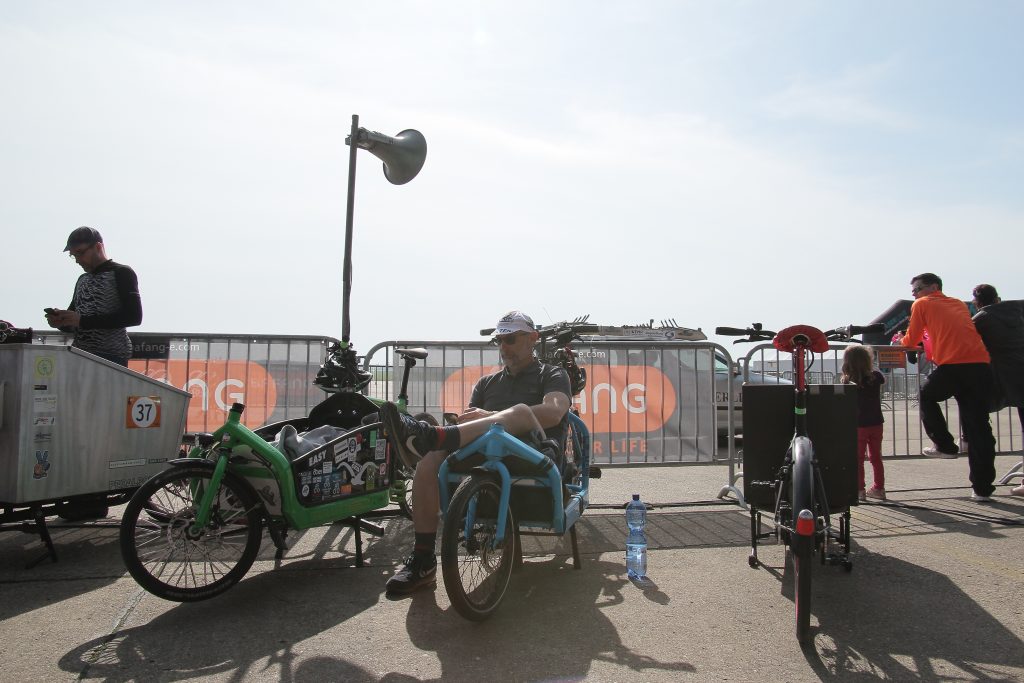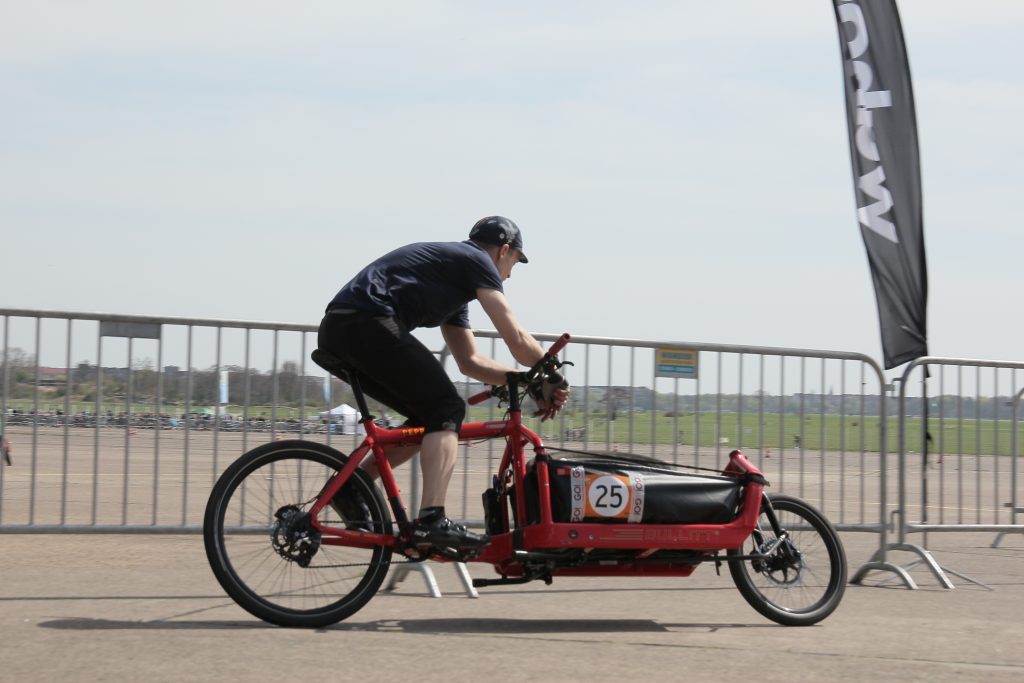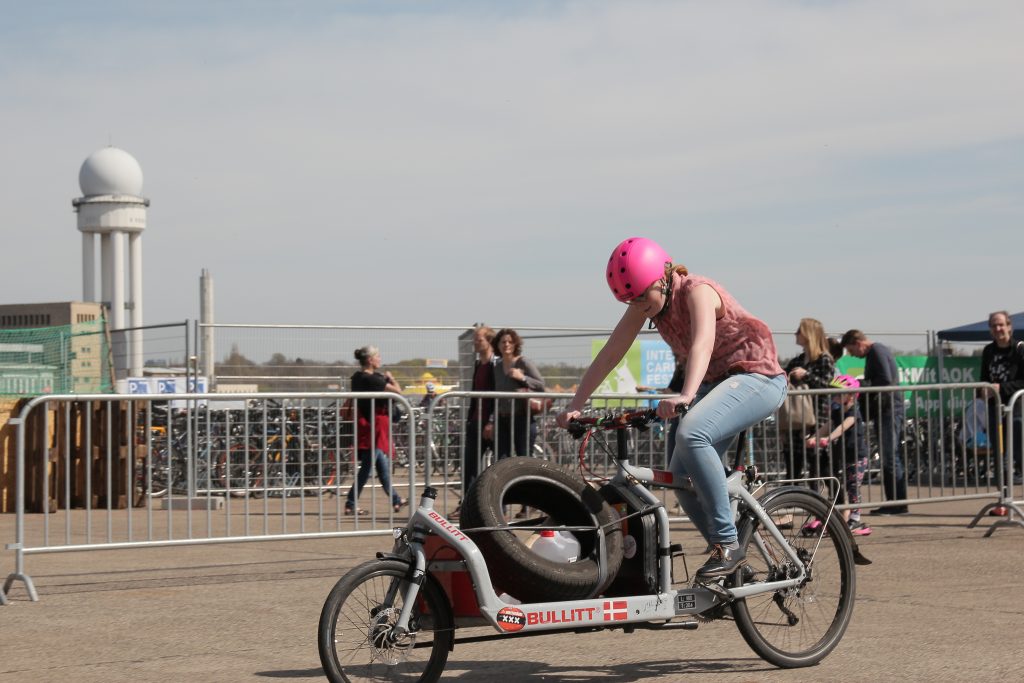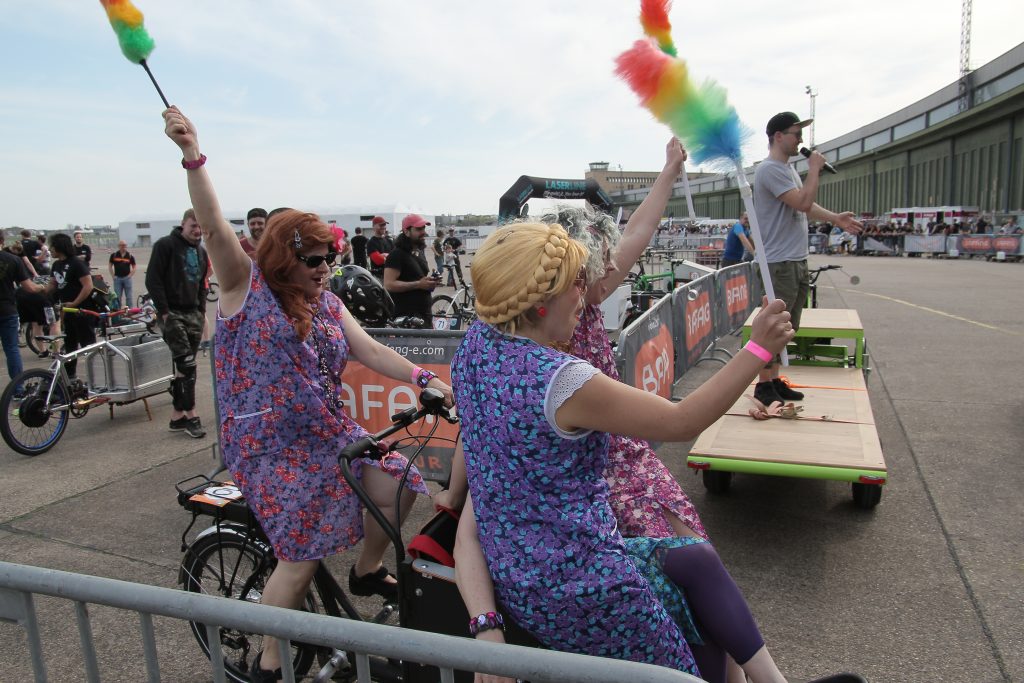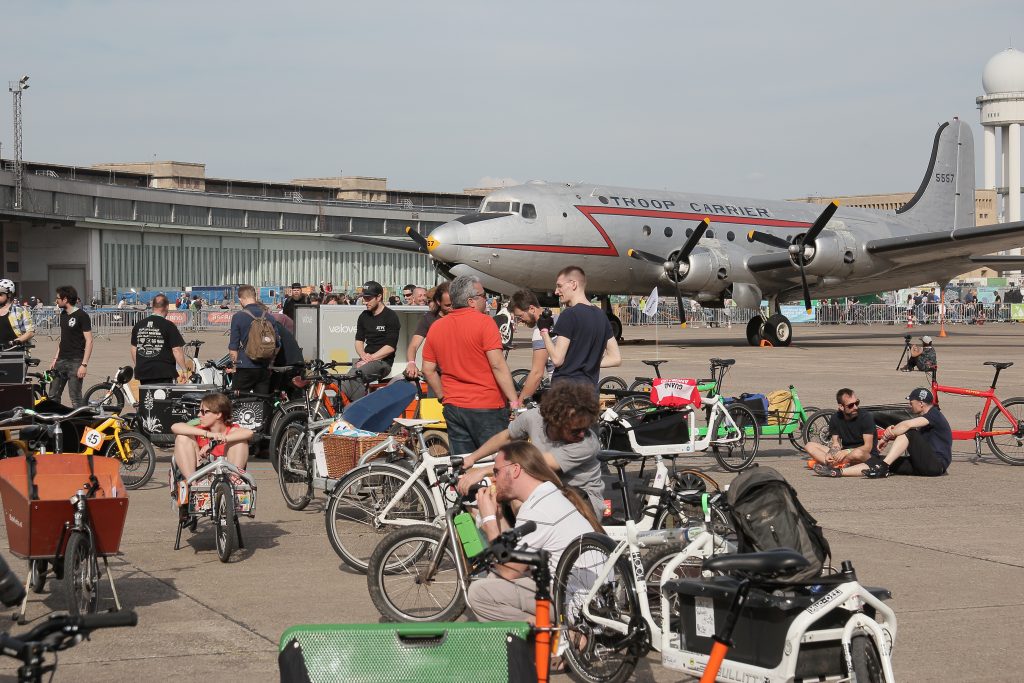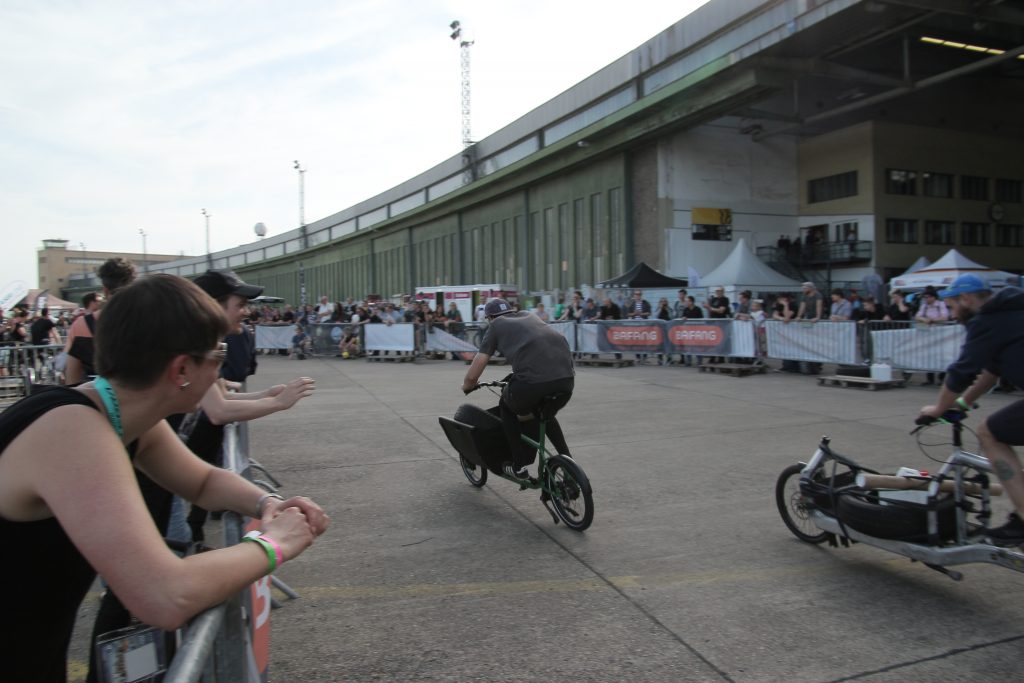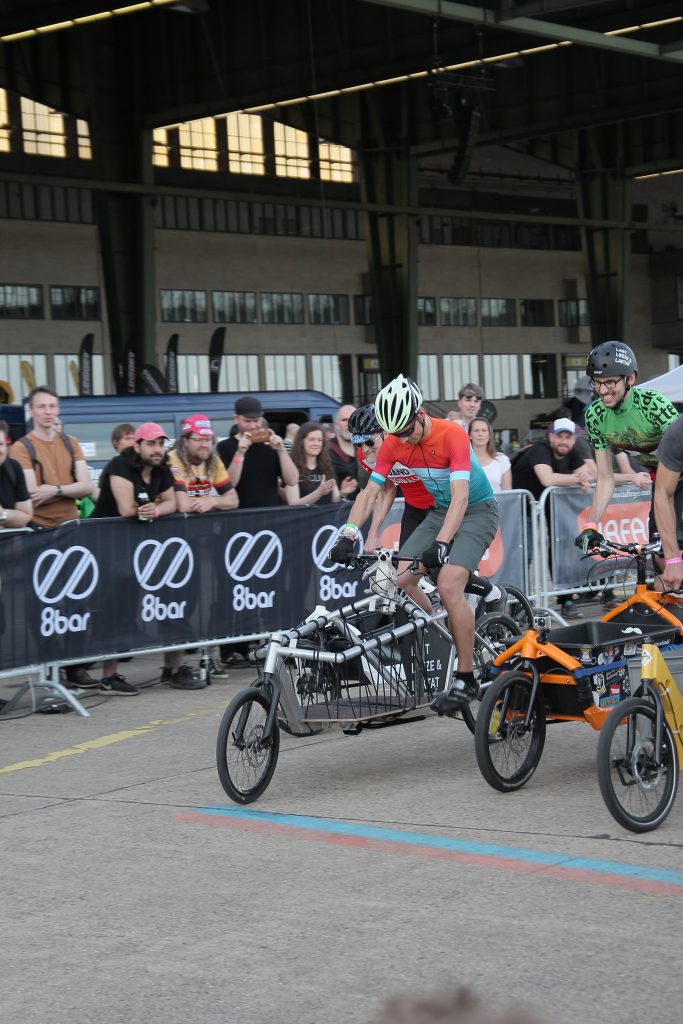 It was a great scenery at the Tempelhofer Feld and a nice come-together of the international cargo bike crew! Nice to meet you and thanks for being with us. Big hands for Stefan, Petra and Cargo Bike Fans Berlin for race-office and organisation and for Ben, our loved Anchorman!
Next Cargo Bike Race Berlin: see you on 1st of September again!
Winner:
Women:
1. Katha Widmer (Berlin, Germany)
2. Sandra Thiel (Berlin, Germany)
3. Anja Bastian
4. Lisa Wolff (Wuppertal, Germany)
5. Coralie Febvre
6. Sophie Lattke (Berlin, Germany)
Men:
1. Simon Chrobak (Münster, Germany)
2. Jens Kürsten (Münster, Germany)
3. Kevin Labeeuw (Wevelghem, Belgium)
4. Hergen Wolf (Dresden, Germany)
5. Hans Bullitt Fogh (Copenhagen, Denmark)
6. Johannes Killisperger (Copenhagen, Denmark)